MAINTENANCE OF COMMERCIAL VEHICLES
Are you a fleet owner who is finding the spiraling cost of routine and non-routine maintenance a challenge?  Has your current service provider failed to pass on the benefits of reduced costs over the past two years?
Now you have a viable, cost effective and highly qualified alternative, Fleetplan hire Ltd in Dublin, just off the M50 and six miles from the city centre, we are ideally positioned to service the greater metropolitan area.
We specialise in the maintenance of commercial vehicles from small cargo vans right up to rigid vehicles.  Our team have an unrivalled expertise in the maintenance and repair of Trucks and Commercials, in particular Mercedes, Ford, Volkswagen and Fiat.
Our levels of service are higher than what you are used to, but our costs are lower.  We believe in offering you all this at exceptionally competitive prices.  We know the exorbitant margins other providers charge but we believe in fair prices for quality work.  We are confident that we will save you vast amounts on your maintenance costs.
At Fleetplan hire ltd., we know you rely on your vehicles to maximise revenue and that's why we provide 24-hour breakdown assistance. Our state-of-the-art diagnostic capabilities ensure first fix is the correct one, guaranteeing minimum downtime of your vehicles.
So, whether you operate one or one-hundred vehicles we are here to help and assist.  If you are unsure of your vehicles service intervals or requirements we can advise you of when service is required and what parts you will need.
Vehicles which adhere to their service intervals are more reliable and provide a longer lifespan.  Remember a regularly serviced vehicle is a safe vehicle for your employees, your goods and your business.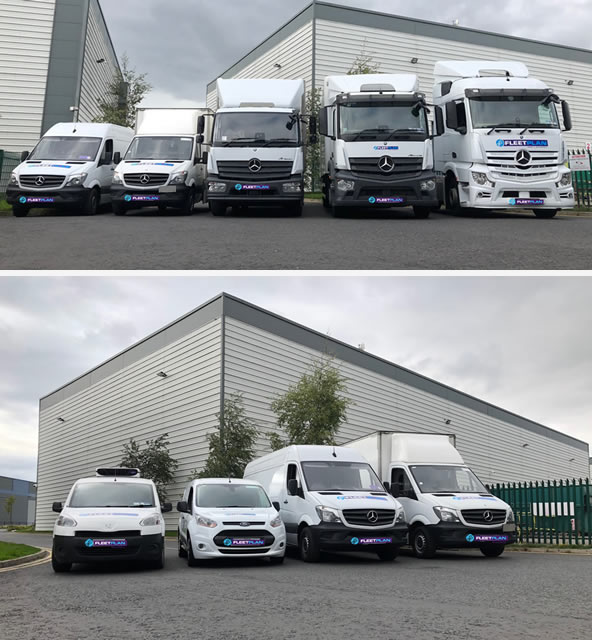 Maintenance Services Now Available
Why not give us a call today for a FREE no obligation quote. Once you have sampled our quality service we are confident you will come back for more.